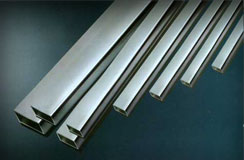 WELCOME to Cairo Steel ..
CAIRO STEEL company - Montasser for Iron & Steel - has the experience and the qualified team work to provide the best services , And Our mission is that our teamwork provides our services in a high quality levels , our company built on sincerity in the words and actions , And our goal always is to achieve a great job that satisfy our clients.
CAIRO STEEL established in 1980 , and has a high reputation in the field of supplying all types of iron and tin.
For the past more than thirty years we have specialized in supplying all types of Cold and Hot Rolled Steel Sheets , rolls and sheets of all thicknesses and lengths and galvanized steel , aluminaze , Zigzag & colored iron , Channels , angles and pipes of all types and sizes and steel rods & pallets and stainless steel of all kinds.
We had foundations and goals, and considered all the reasons to get to our aim which is to improve ourselves and we became a trusted name and a source of confidence for many companies, so our clients are one of the major strength points that contributed significantly and directly in the development and growth of CAIRO STEEL company at all levels.
Contact information
Management & Warehouse:
Address:

Qalyoub - Met Halfa - the slow road - next to the Pepsi stores

Tel:

42104442 / 42104443

Mobile:

0105058191 / 0123101120 / 0101102922 / 0100870137